The Best Tips to Avoid Carpet Destruction
03/28/2014
Back To Blog
In contrast to what most people believe oriental rugs and most carpets are very durable and made to last and endure suffering. This simply means that regular carpet cleaning would keep them alive, well and strong for even longer than you anticipated but you must also be alert about sudden threats, which may pop up endangering the condition of fibers and nice colors.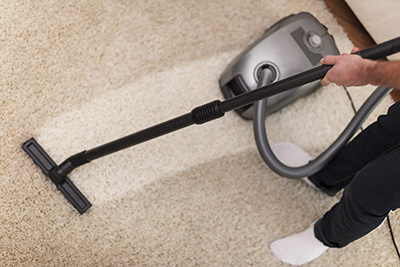 Water damage problems
* Water can become very dangerous mainly because it sneaks on you and creates moisture problems without you noticing a thing. It would be easier if the problem is caused by clean waters and, in this case, you would only have to dry carpets well but if the waters are dirty, water restoration should also include good cleaning with your hands.
* Sometimes, moisture is not the result of broken pipes or flood but it is building up over a long period of time by liquids spilled and foods dropped on the floor. Carpets absorb the dirt right away till you can hardly see the stain anymore but it will spread at the bottom part of the rug and eventually mold will develop. For this reason, you must be alert for funny odors and do mildew inspection often.
Fire destroys carpets
* A small spark from the fireplace is the usual cause for small burns or big holes in beautiful rugs. Fire damage restoration is a difficult procedure and you could seek assistance and tips at Carpet Cleaning Playa Del Rey.
* Cigarettes also create small burns but matches and lighters must also be kept away from children's hands.
Sun and rugs cannot coexist
If you leave a book or painting under the sun, you would soon notice that the sun rays will destroy the colors and, basically, that's what happens with wool rugs, too. The difference is that the procedure is much slower but soon or later you will notice the fading away of the colors. For this reason, you must keep expensive and valuable rugs away from the direct exposure to the sun.