The Greatest Enemies Of Our Carpets
03/08/2014
Back To Blog
Many people treat carpets as an excellent decorative asset at home or business and neglect professional rug cleaning forgetting that carpets suffer the most from the elements, human actions and small accidents that might even destroy them. Some carpets cost small fortunes or belong to our families for many generations and it's a pity to let them get ruined when we can maintain them by professional carpet maintenance and by being careful with our daily activities.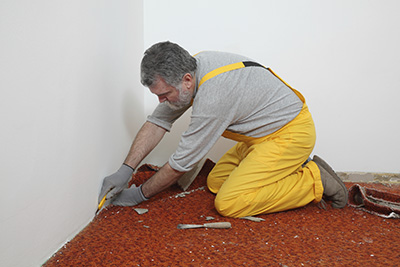 4 Things Carpets Hate the Most
* Their worst enemies are water and moisture and the bad news is that a leakage cannot be noticed right away. That's why we must refrain from placing our carpets close to water pipes. If you insist on placing a rug in the basement, where the humidity is in higher levels and there is always the chance for a flooded basement.
* Avoid placing carpets close to windows because the sunlight get damage their fibers and the colors may easily fade away.
* Food and liquid stains must be cleaned immediately; otherwise, they will penetrate the piles and expand on the surface of the carpets. You must keep in mind that some stains are too persistent and need professional stain removal. Among the hundreds of rug cleaning services in California, you can choose a good carpet cleaning company in Playa del Rey for rug cleaning, water extraction or even flood damage restoration.
* There are too many people, who come and go at homes and offices carrying dirt and mud. Some dirt gets accumulated in the carpets, and germs and bacteria find a way to nestle there for a long time since vacuum cleaners cannot remove them. Professional carpet cleaning will remove all the dirt and germs and provide you with refreshed indoor air.